Creative Commons (CC) are a set of licenses meant to encourage the sharing of information and resources. Depending on the license used, this means that a work may be available for simply sharing and reading for free, or it could be edited, altered, remixed, or otherwise changed freely. Almost all Creative Commons licenses require credit given to the original creator.
The chart below details which CC licenses are applicable for OER materials, and which are not:
---
The more detailed chart below shows which CC-licensed material can be remixed (green check marks).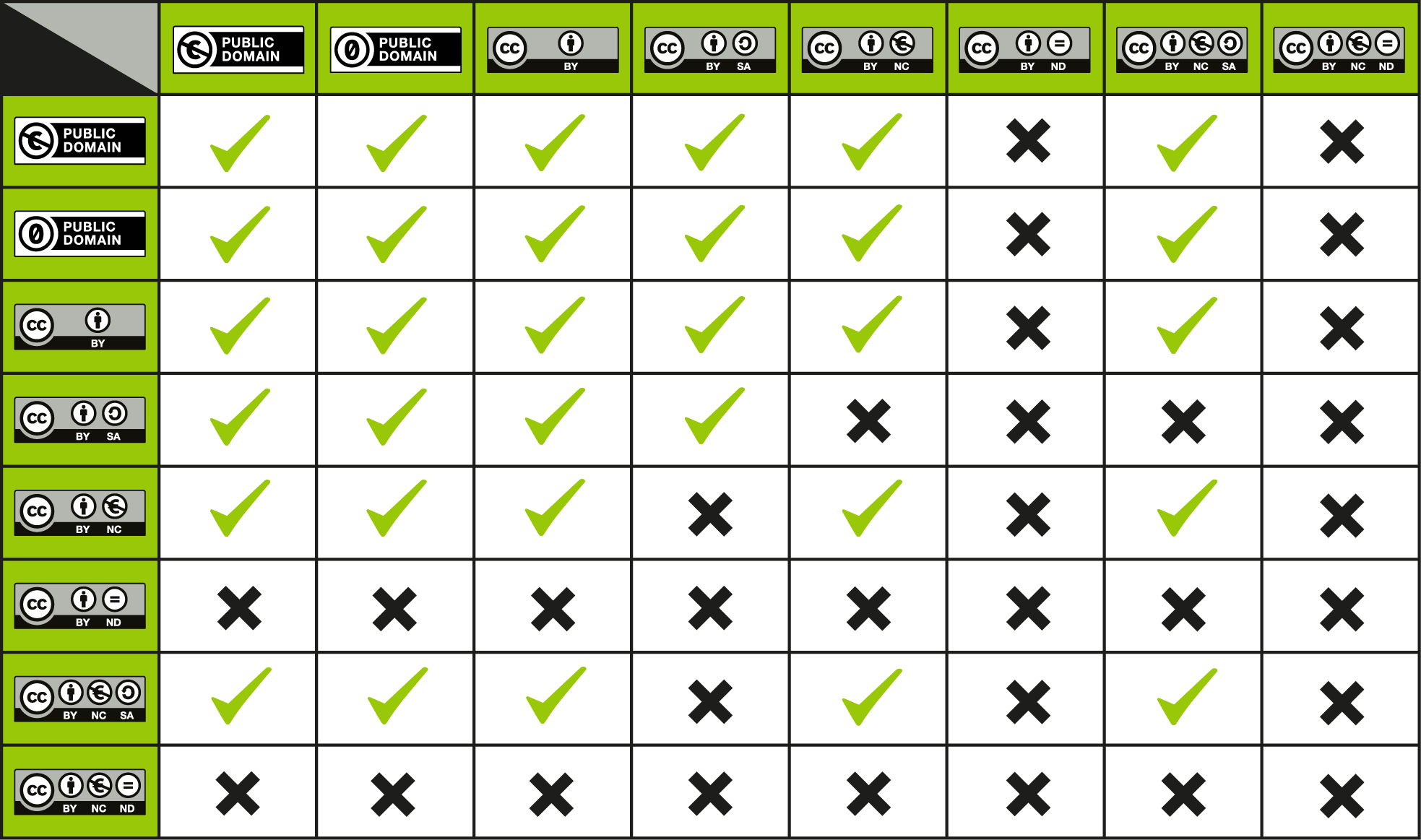 Licensed by CC BY 4.0 International
You can find more information about each CC license at the Creative Commons site.